Spay/Neuter
Our most important work!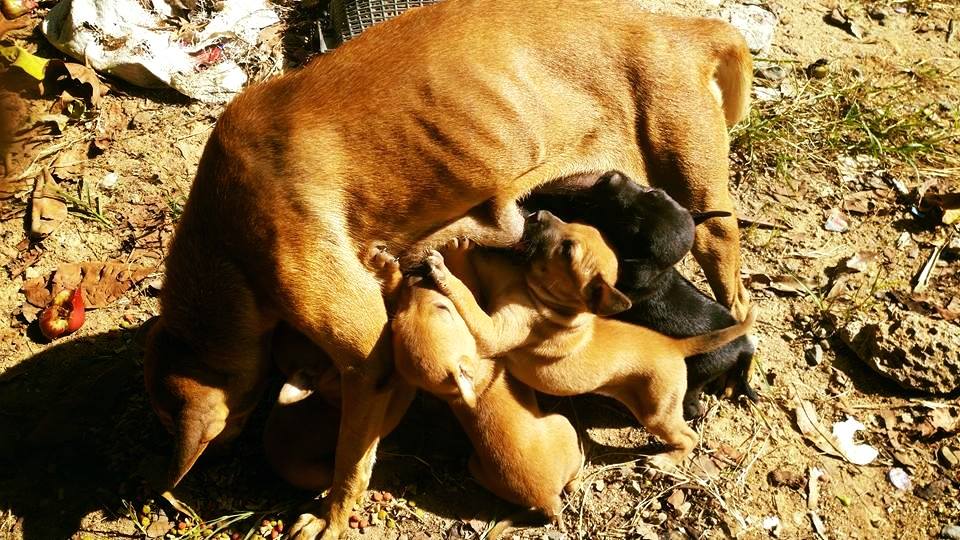 One of the most important tasks for us at Happy Dogs Koh Chang is to spay and neuter as many strays and pets on the island as possible! Spaying dogs will reduce the overpopulation in an ethical and humane way, and without regular spay/neuter surgeries, the number of strays and puppies that nobody wants to care for and the suffering of Koh Chang's animals will never end.
Since Koh Chang is an island, we see a realistic chance to get the stray dog population under control in a timely manner. But without your support, we will never reach this goal, we do need your support, please help us help them! We meanwhile get cats/dogs de-sexed for 700 Baht each and this includes a rabies shot and microchip for dogs/ear tattoo for cats!
Multiplication of an unspayed bitch and her unspayed offspring
1 year = 16
2 years = 128
3 years = 512
4 years = 2,048
5 years 12,288
6 years = 67,000


Starting 2012, until July, 2020 we have spayed / neutered far over 3000 dogs and cats. Various organizations have helped us out over the years; Tier Botschafter, Tierschutz Fuer Vergessene Seelen, Four Paws Int'l, and Thailand based Animal Army just to name a few. The vet team of mainland based DLD has also helped several times with mass spays here on the island.

Spayed Dog

Dedicated Dog Spay/neuter center

Spaying/neutering under process