Why
we provide a daily meal for many street dogs!
HDKC has a big heart for all animals and especially for those that have no one to care for them. No animal should be left starving. Animals get ill from rotting left overs and food finds from rubbish-suffering, starvation and malnutrition. This can be prevented by providing them with a good diet. We love to see healthy, well-fed and happy dogs. Help us to help and feed them, by sponsoring food for a dog or two.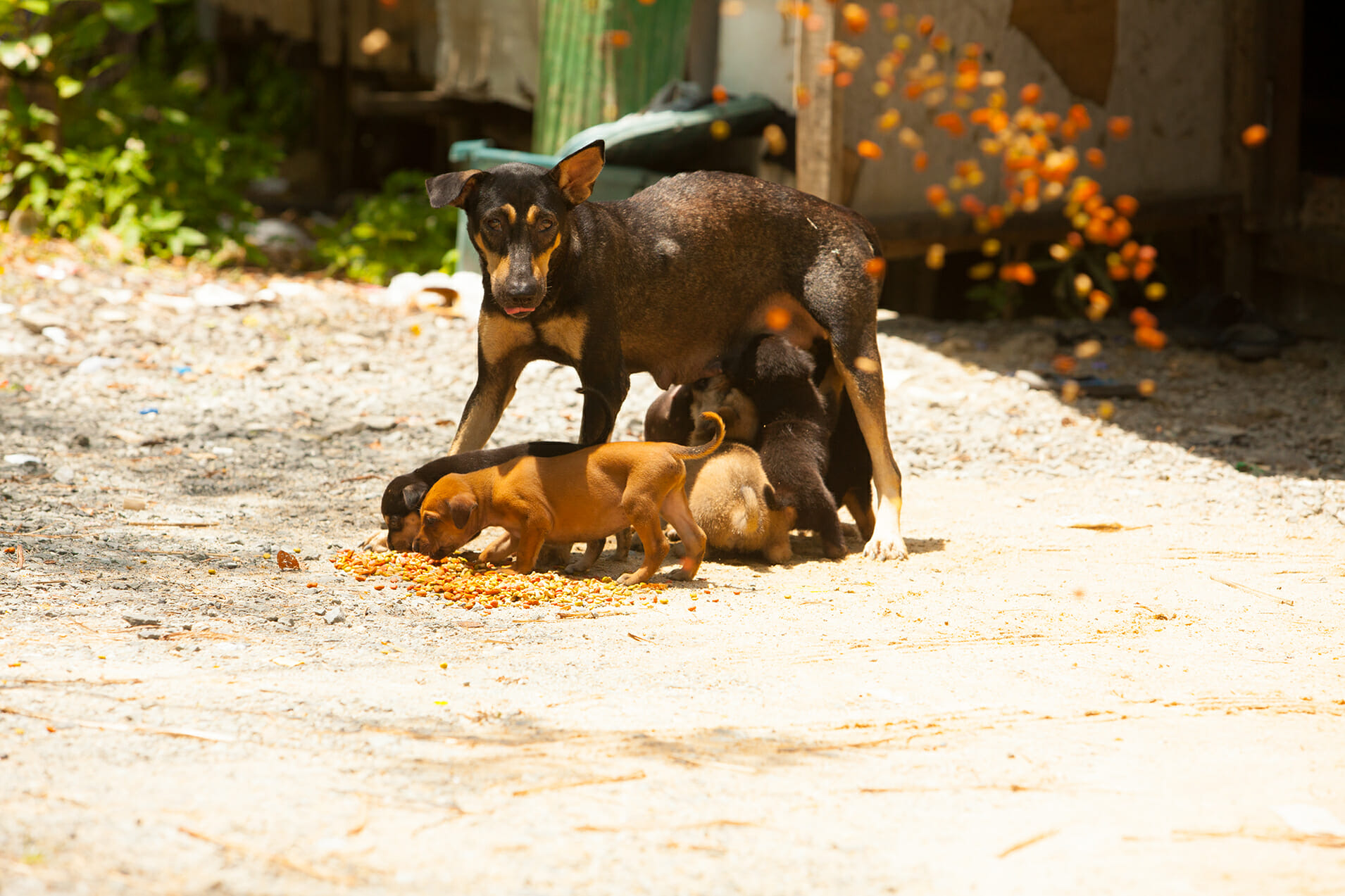 Daily Feeding-Tours....

Our daily stray feeding tours are a big and very important part of our rescue work. We currently feed and medically treat around 120 dogs daily. Moms with pups receive food twice a day. Feeding is such an important part not only to keep the dogs healthy but also to gain their trust. A trusting dog is way easier to catch for vaccinations, spay/neuter, microchip implantation for database registration. Happy Dogs with volunteer help covers about 60% of the island's population. The feeding tours alone take around 4-6 hours daily.

Medical treatment on the feeding tours....

Almost all strays living in the jungle, on the streets and beaches suffer from very common diseases and parasites. Treatments against scabies/ mange, fleas, lice and ticks and tick and mosquito borne illness such as blood parasites, heart worm etc are very common. Minor wounds such as from fights are cleaned, powdered with kill l to prevent flies laying their eggs in them and dressed to prevent maggot infestations.