Success Stories – Adoptions
Just a few of our many wonderful adoptions ...
Over the last 8 years we have found countless homes for pups and some adult dogs and also cats, especially during the years where we did not had our sanctuary in place. We don't have much adoption documentation before 2015, so below you just see a few of the many after that, but we still have a few more to add so please watch this space. If you are interested to adopt a dog from us, please kindly fill in our adoption form the adopt/ sponsor page.

Beth and her sister Rita were found by volunteers near their accommodation, obviously dumped by someone. They lived with various volunteers until they got adopted. Rita lives a great life in Sweden but Beth has won the lottery to have found her furever home with Venla and her partner Jonne in Finland.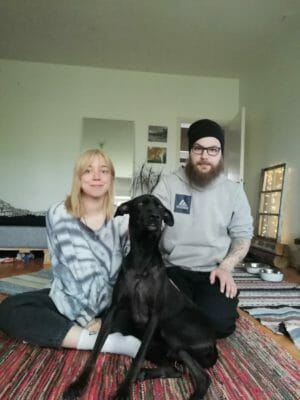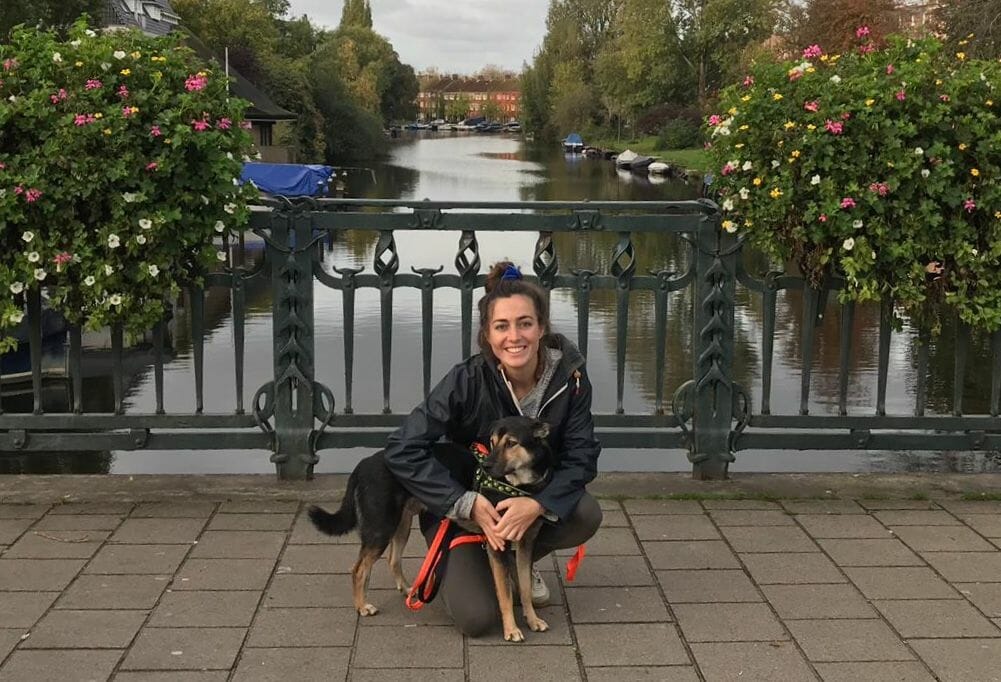 Coffee had been rescued together with his brother Milk thrown to the roadside in a rubbish bag. Our lovely former volunteers Thomas and Fee adopted him to Holland. He lives in Amsterdam with them.
Arun and Pauline In Switzerland
Arun former Floppy was rescued during a mass spay when we spotted him while catching dogs. He was in a miserable condition with a very old, never treated injury to his leg and filthy matted fur, malnutrition skinny, parasite infested. We nursed him back to health at the sanctuary from where he got adopted by one of our supporters who came to visit during her vacation and fell immediately in love with him. Pauline (right) had been rescued with her mom and 3 siblings from an abandoned house.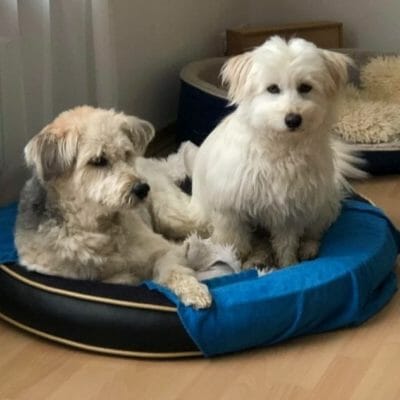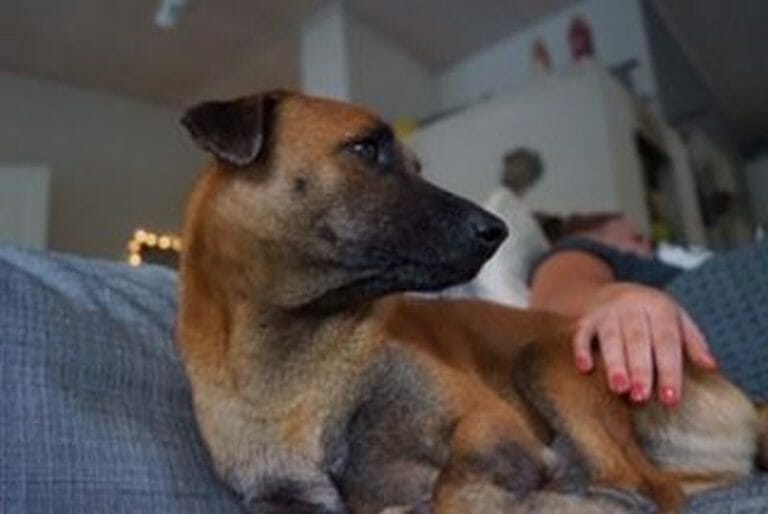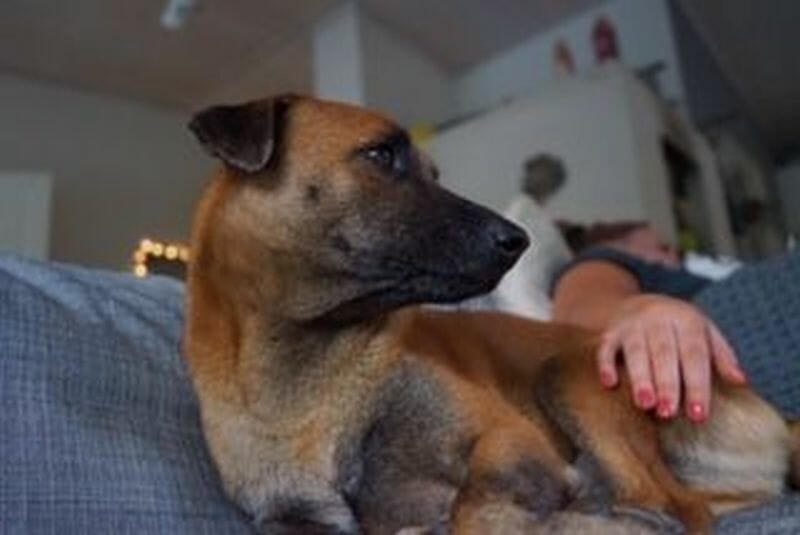 Benny and brother Billie were dumped to the roadside as tiny pups where I stumbled over them one morning on my feeding tour, they wouldn't have survived fending for themselves so we took them in. While Billie still waits for his own adoptive family, Benny lives the life in Finland, near Helsinki. Adopted by a couple on their honeymoon who came to visit us at the foster house.
Suzy lives a few hours away from Vienna, she had been one of the first dogs that moved into the shelter when our building was still under progress in 2016. Her mom Bella who is still with us gave birth to her and her three sibling on a hill above shelter grounds where we found them and rescued the entire little family to bring them to safety. Adopter Jasmin fell in love at first sight when she and her partner came to visit during their holidays.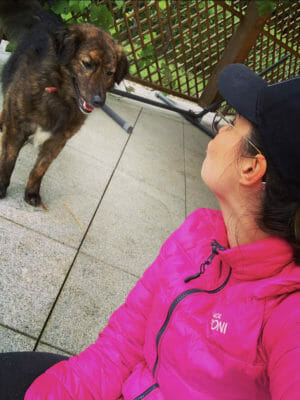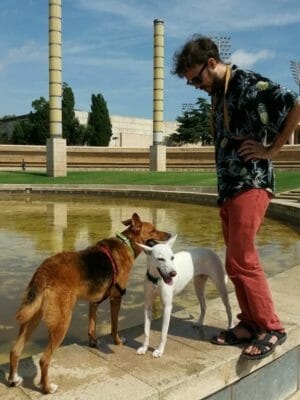 Coco got adopted by our amazing volunteers Tania and Pau from Spain and lives a happy and safe, very loved and cared for life in Barcelona. Adorable snow-white Coco is part of a litter of 9 who came to us after their mom had a car accident and died.
Jaci is a street rescue whom I named Jade in relation to her beautiful and rare green eyes. My FB post was just on when the first adoption inquiries came in, the daughter of an US supporter and her partner won as the most promising furever family and 6 months later, little Jade, now Jaci was on her way to Massachusetts in the US.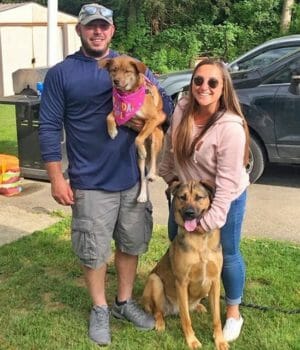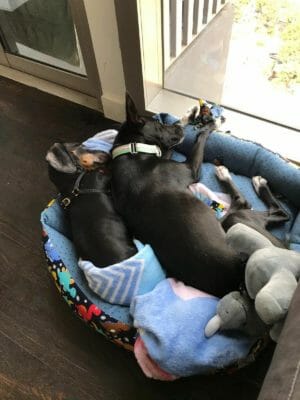 Fee (the bigger one) is a former beach stray whom we had included in our feeding rounds. She stayed at our Safe house after her spay surgery to recover, when a tourist got in touch sending photos asking if we could help finding her since they had fallen for her during their last visit. The couple couldn't be any happier to hear she was staying with us and the adoption contract had been signed a few days after. Fee went to Bangkok to live there with Breeanna and her partner for 3 months before the family departed to the USA.
Benji aka Dusty in Germany
Benji goes by the name of Dusty now, and was adopted by friends of friends who met him at the sanctuary and where very impressed by his looks and personality. If not already doggy parents to 6, they would have adopted him by them selves so back home in Germany one of their friends jumped in to give Dusty his second chance in life. Dusty had been found as a tiny puppy, very ill from blood parasites and is one of those pups that we nursed back to health at the sanctuary.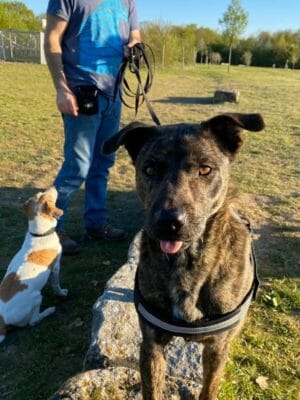 Princess and Noe in Germany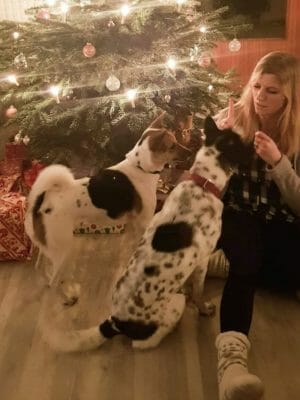 Both, Princess (left) and Noe are street rescues and came as puppies to us at the Safe house, both were adopted by our first ever foster house volunteers, they live in Northern Germany not too far from Hamburg.
Som and his siblings were part of our feeding rounds since we found them with their mom at White Sands Beach and took their mom for her spay surgery. All of a sudden the pups had all vanished and after some research we found out they had been dumped, and we continued caring for and feeding them at the labor camp the people had brought them to. A former tourist saw their photos and recognized her former favorite beach puppy, happy to see he him alive. She decided to adopt him and take him to Switzerland where Som has been living a happy life for almost a year now.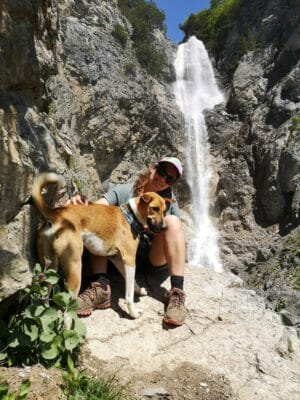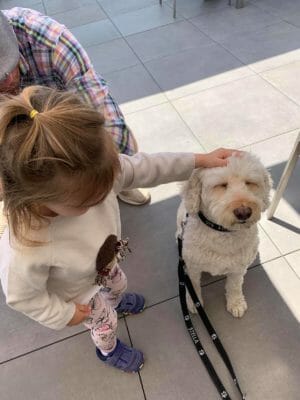 Stella, mother to a litter of 5 adorable pups was rescued after she had been left behind with her pups by her former humans. Adopted by a famous Swiss national she finally has the life she deserves. Stella even has mastered doggy school and is a licensed therapy dog, working with the elderly and the handicapped. We are very proud of her.

Sandy lives in Poland together with our former Safe house volunteers who had fallen in love with her on first sight. Another of our beautiful rescue doggies to live her life to the fullest, very spoiled and incredibly loved.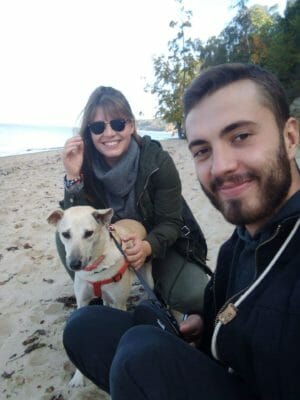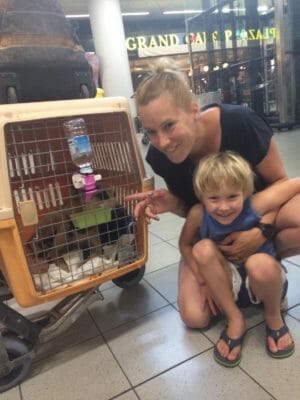 Nemo lives in Holland after his adopters found him on the streets somewhere in the nowhere of the east coast. They asked us for help to get Nemo home to Holland and how could we say no, look at them! Of course, we helped with the entire process and one of our Dutch volunteers took him onto her flight with her after a few months, once all his papers and health requirements were done. His super happy new family couldn't wait to welcome him at Schiphol airport.
Ellie, Misty and Jessie in UK
Marie learned about the sad story of the 3 sisters from one of our Facebook posts, they had been adopted on the island but the couple broke up and abandoned all 3, just few months later. Marie came to the island from the UK specially to meet the girls and adoption of all 3 was set within a few hours. The 3 beautiful girls have finally the life that they deserve and yet one very special home of their own.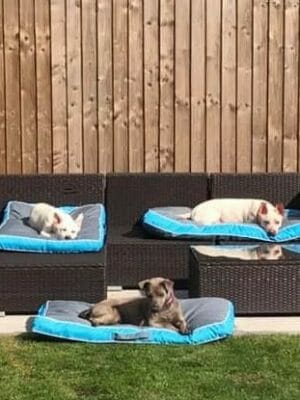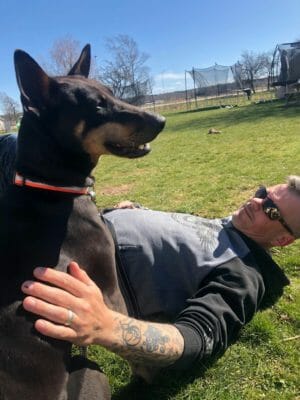 Rita is the sister of Beth and lives in Sweden in the county side, adopted by a big family with 5 kids, grand kids and loads of outdoor space to run and play. There is always someone around to play and to take her on walks. The family has decided to adopt another dog from us, watch this space, our rescue pup Pax will soon be on her way to meet her new family and step sister Rita.
Arun goes by the name of Loopey Loui now and has the funkiest home to call his own. His adopters run a guesthouse and restaurant on the beach here on Koh Chang, they take him on long walks and even taught him wake boarding which he very much loves. Loopey Loui was rescued from the roadside after one of his siblings got injured from an unpleasant encounter with a reckless scooter driver.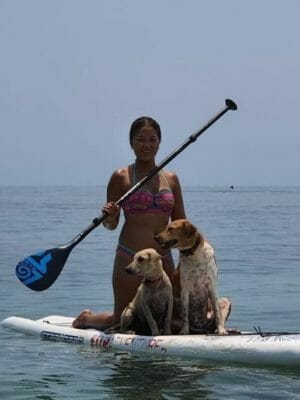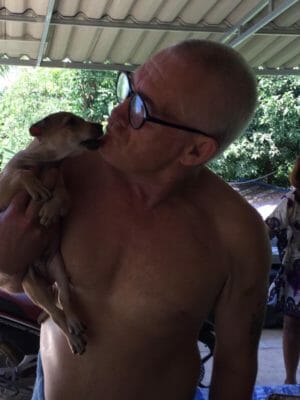 Doolittle or short Doo had been adopted by John who is a yearlong supporter and friend. Doolitte lives on a huge plot of land away from the road with 5 other step doggy siblings and enjoys his life at the resort meeting many different people and being loved by everyone.
Rebekka came to visit us at Happy Dogs with her husband during their holidays and the couple immediately fell for our uber cute boyish boy Cutie. Bella's son and Suzy's brother are another of our rescues that won the lottery being adopted and spoiled by such amazing people!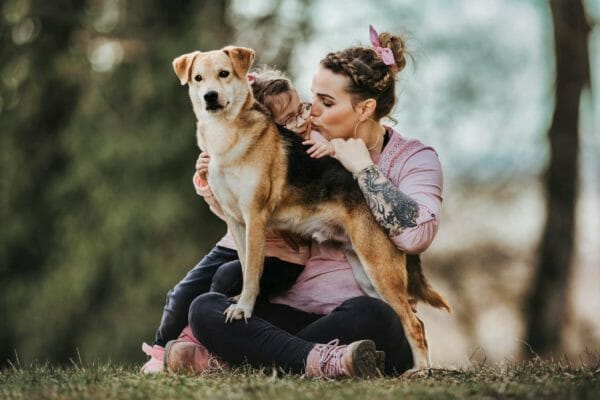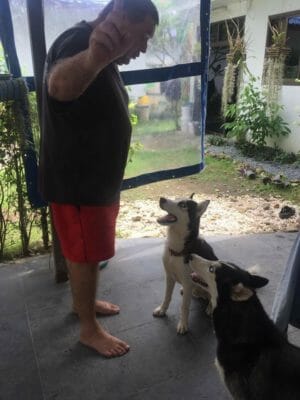 Sali the Husky, what a sad story to begin with and what a happy end, Sali had been left behind when his foreign human got into trouble and left the country without him. He then got adopted by someone else and being abandoned once again, while forced to fend for himself on the streets he got badly injured when we found him almost dead, and nursed him back to health. A friend for many years, proud owner of a Husky girl then adopted him and Sali still lives a happy life with those, awesome humans and his stepsister for 3 years already.
Pico and Deedee in Eastern Thailand
One of our very first nationwide adoption back in 2016, little doggy mom Deedee and her super cute pup Pico. We found them wandering the streets of Kaibae, desperate for food and some tlc. With the help of friends of friends we found an awesome couple in Eastern Thailand near Laos who were desperate to adopt and love this adorable doggy duo. Our first happy doggy end.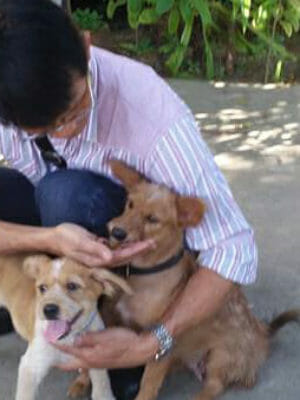 Nico aka Gjani in Germany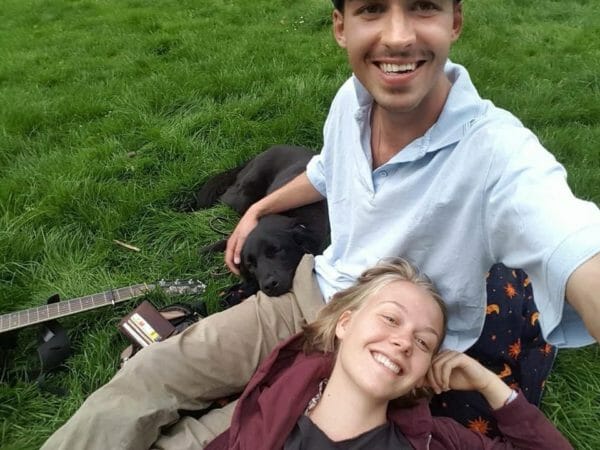 Nico and Chili are siblings and were found wandering the beach as tiny pups with no mother anywhere around. They lived with us at the sanctuary and were both loved to pieces by everyone for their wonderful and fun personalities. Nico was adopted by the bf of one of our German volunteers, he came to Koh Chang from Germany to meet and pick up his new buddy on 4 legs. Nico goes by the name of Gjani and due to his buddy's profession, he enjoys a lot of traveling with his human.
Chili is Gjani's brother and as cute and adorable. Rachelle one of our volunteers fell in love with her but due to her living and study situation she could't commit to the adoption but convinced her parents instead, once they saw the pics of Chili they could not resist her and so very shortly after her brother, Chili also traveled to start her very own wondeful life with super caring people.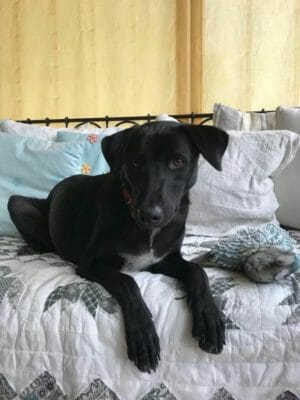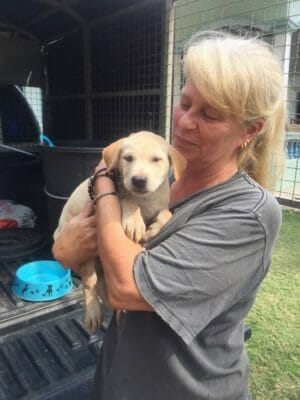 King, one of 7 of the most adorable puppies ever found his forever human in Chek Bae with the amazing Heli and her partner – an awesome home for an awesome pupper. King enjoy your warm and caring, loving family life.
Makoot is one proof that local adoptions work and that there are local people that truly love dogs and care. Look at these happy faces. A photo speaks more than a thousand words.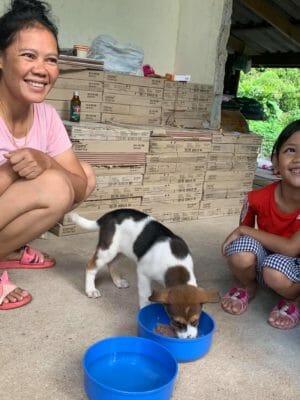 Oliang and Tinywhite on Koh Chang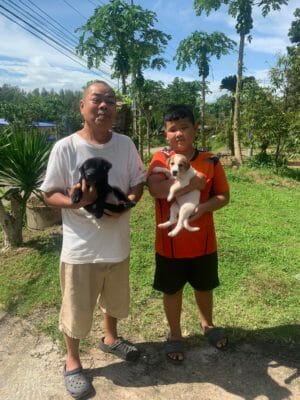 Have helped this lovely guy on quite a few occasions with his beloved 3 dogs, sadly he lost 2 out of 3 recently. The previous call when he asked for help for his boy who refused to eat, I showed him pics of my newest puppies in need of a home and he immediately agreed to adopt 2. Here we go…. the baby sisters Oliang and Tinywhite are now safe, loved and cared for dearly.
Former Koh Chang puppy George sends sunny greetings from California. Remember little George? Fluffy mom's boy who got hit and injured by a car as a tiny little pup in October 2018 here on the island?! One of my many rescued doggies that did not ended up in the Safe house or our Sanctuary… Instead he traveled far to an exciting new life as a family pet. After few weeks at Banrai Animal Clinic for surgery and after care, little George went to an amazing friend in Bangkok for foster staying there till late June 2019.
On June 27th last year our fluffy boy arrived in California at Life Animal Rescue and got adopted from there just 1 month later – living happily with his forever family and another adorable rescue, a Saluki from Bahrain who's got adopted together with him from Life Animal Rescue the same day.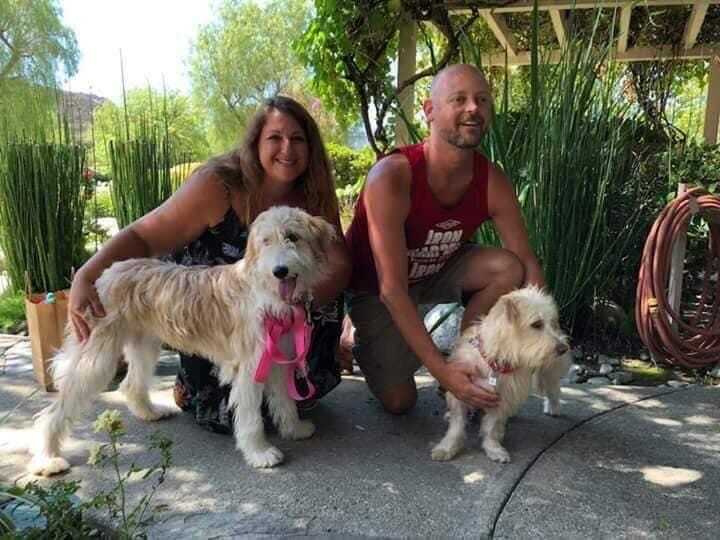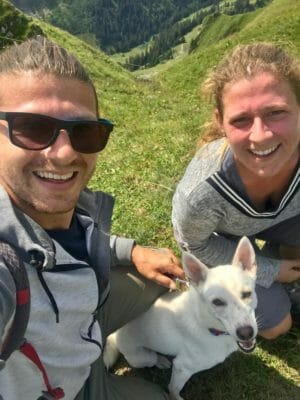 From tropical beaches to the Swiss country side, our handsome snow-white WALT Looks like he very much enjoys his exciting new life. Walt had been rescued with his 9 siblings as a tiny pup, after their mom died from a car accident and had been living in the foster house ever since. Here he met his adopters, our long-term volunteers Corinne and Martin.
Born under a car nearby a dirty landfill to HDKC shelter life in Thailand and now to an awesome family life near Vienna. Our rescue girly girl Billy! She left us for her forever home in late July and settles in pretty well. Lovely little sunshine, all the best for you.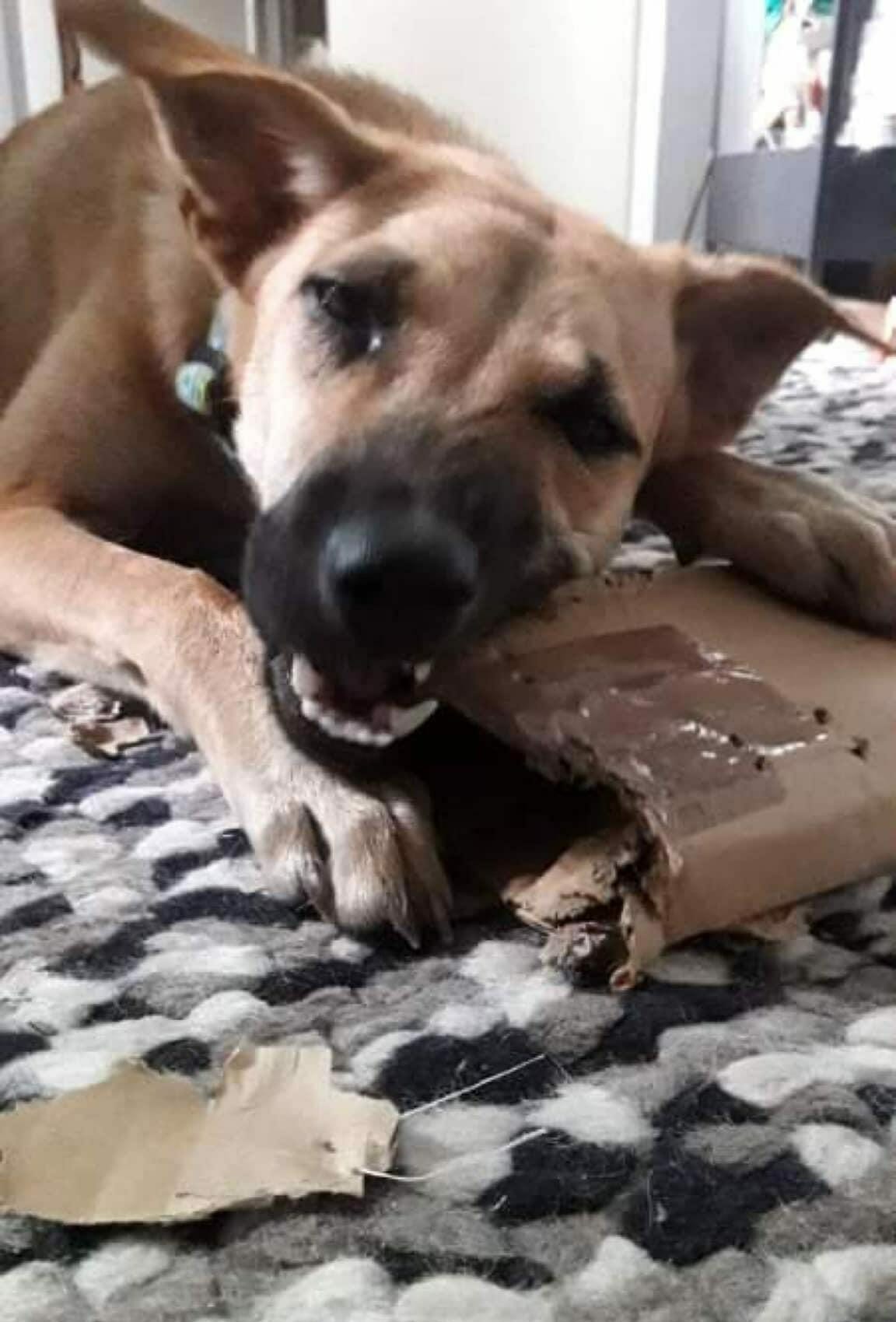 Lolli in Central Thailand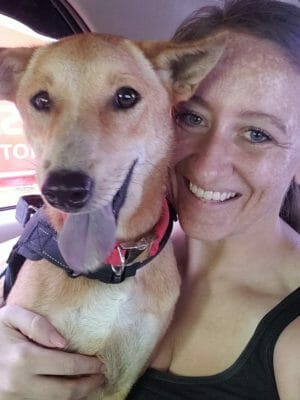 Lolli lost her mom to a car accident at less than two weeks old. We brought them all to the shelter to be nursed/bottle fed and the 3 of her siblings are still with us. Lolli won the lottery and got adopted by the lovely Laura a teacher living in Chonburi.
Merlin in the Outskirts of Bangkok
Merlin in the outskirts of Bangkok Merlin was rescued by my friend Marion while she was here on the island to volunteer with us for over 3 months. I showed her the momma with her puppies and she cared for them every day. Merlin went to Bangkok as he was a little older to stay in foster and was originally adopted to Austria. But the foster parents fell so very much in love with him that they couldn't accept to let him go. A wonderful foster fail; thank you so much Tanja and family for loving Merlin and giving him a loving furever home. Merlin also got a big step sister, Molly.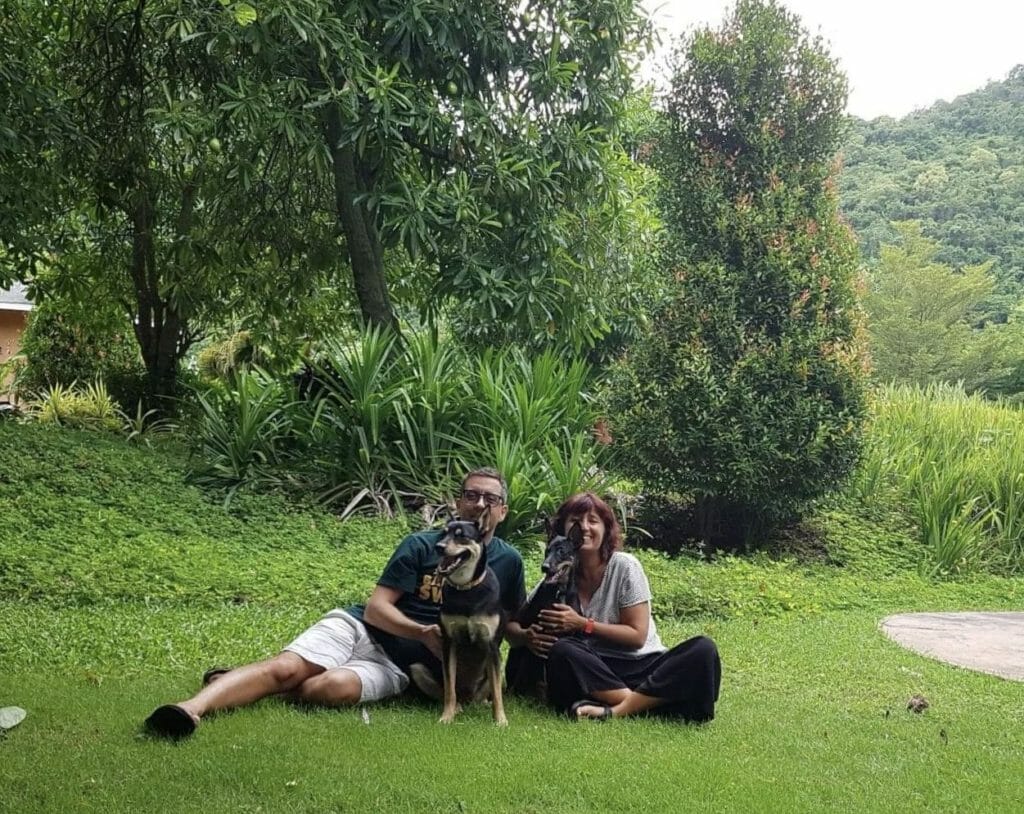 Freddy in Nonthaburi near Bangkok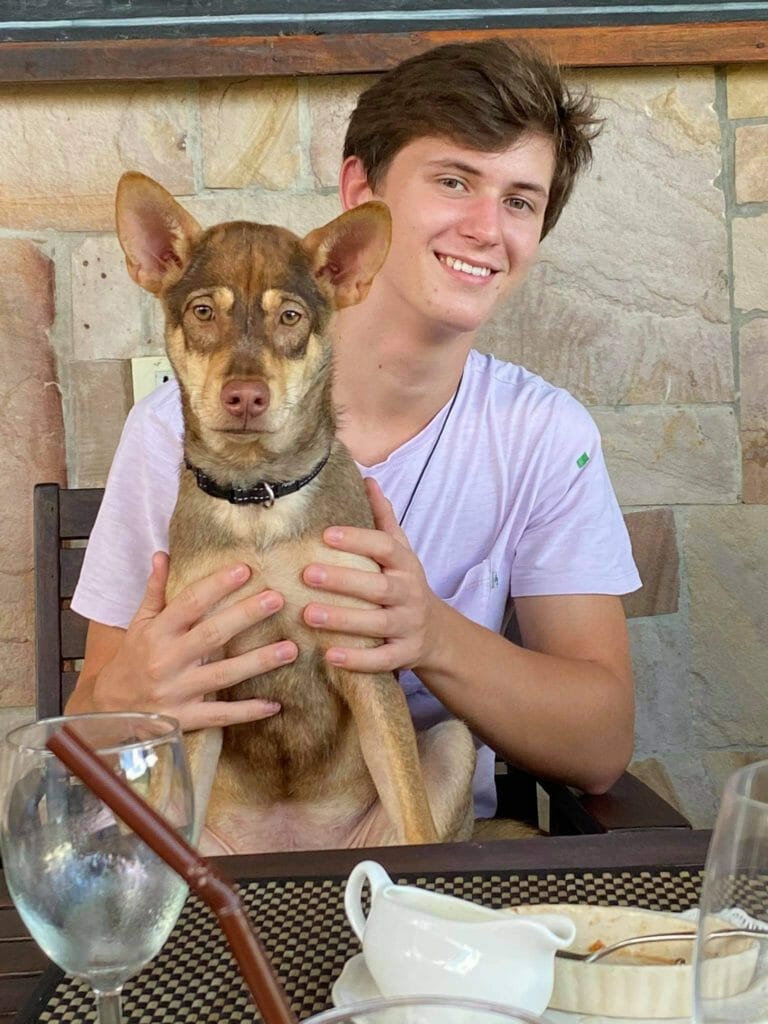 Freddy is also one of stray girl Shy's 8 pups, where my friend Marion took care of the little family. Freddy also originally got adopted to Austria same as his brother Merlin, but also here the lovely foster family fell so very much in love with our boy it very soon become clear that we have the second foster fail. Thank you to Max and his family for giving Freddy a loving home.
From street to Sofa / or table, Moon was rescued off the road side as a tiny puppy by her adopter Marise while she was on vacation and stumbled over her one day. Moon was approx. 2 months old and there was no mother and no one in the neighbourhood where she was found had an idea of her whereabouts. So Marise contacted us and asked for help since she had only a few days left before her return home. That's how Moon came to us. It did not take long until I got a message about adoption and 5 months later Moon was on her way to Hamburg. we love happy endings.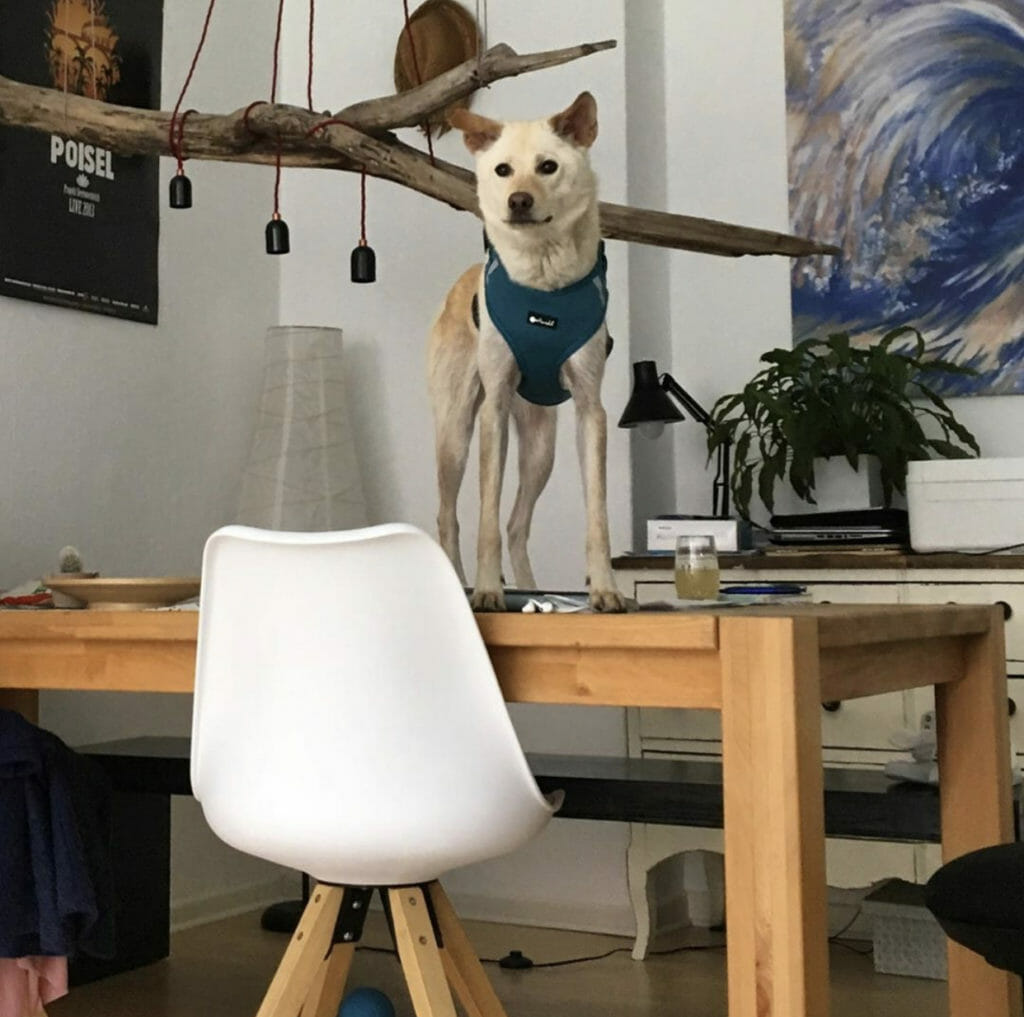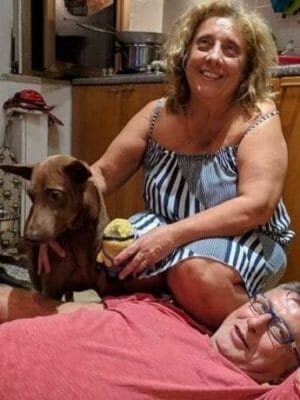 Denver was born on an illegal, dirty landfill and together with his pack, mom and siblings fed and treated by us since he was a tiny puppy. Agnes fell in love with this little pretty boy's family and took over their daily care. One day while feeding him and his pack a lovely Italian couple showed up, they were on their holidays and told her they fed him every day and even had a collar for him. they said they would love to sponsor him and begged her to take him off the street.
Being sponsored this was an easy decision and Denver got a place in the sanctuary where he lived with us for a few months. The sponsors had meanwhile decided to adopt Denver to Milan and this was the most wonderful news we could have wished for. Handsome Denver lives in Italy now already since Mid-July. He is very much loved and has already made lots of friends.
Our former safe house girl that we rescued off the streets long ago as a tiny pup together with her 9 siblings, after her mom was hit by a car and passed away. Another darling of our many lucky ones that won the lottery with a beautiful forever home abroad! She left us last week of July 20 and has already well settled in. Beautiful Mina we wish you a wonderful life.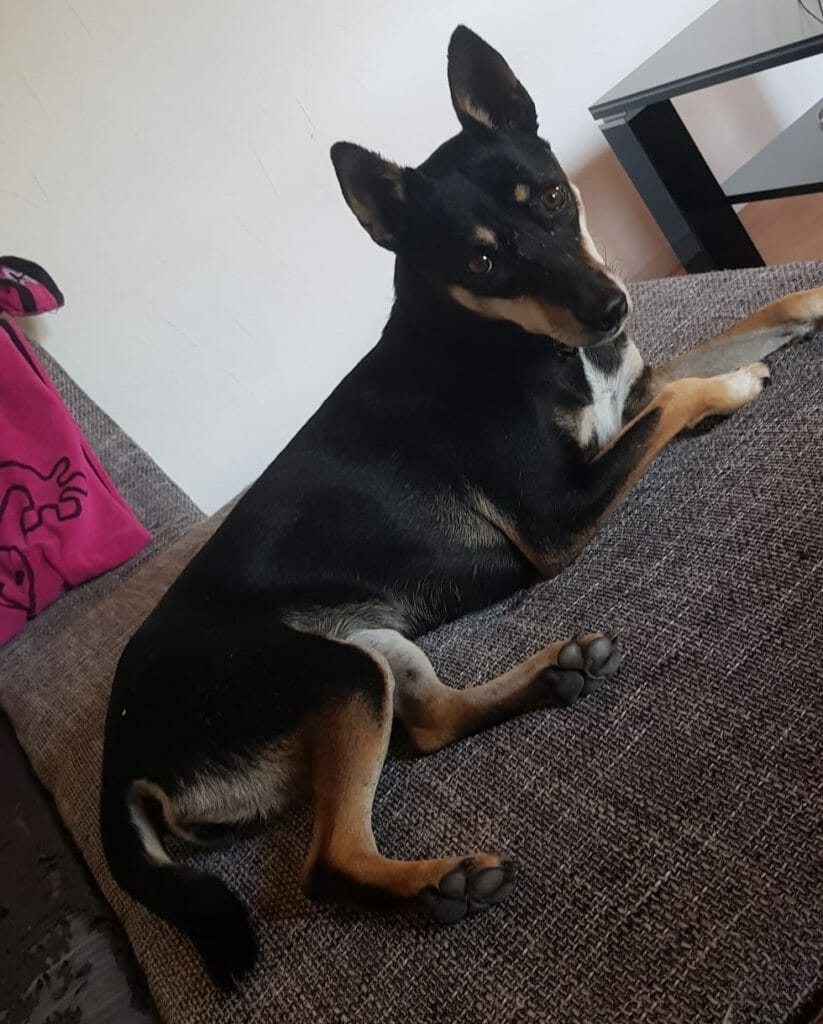 Ginger in Brussels, Belgium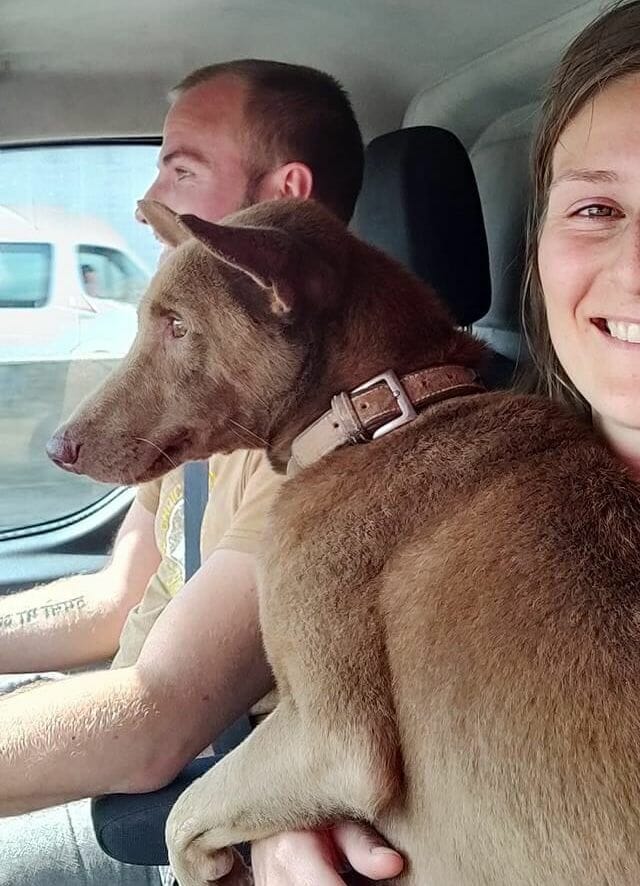 Rescued as a puppy in later 2017 after unknown owners left him behind to fend for himself; severely emaciated, aneamic and badly suffering from severe mange, blood parasites and open wounds all over the body, he grew into one of our most handsome shelter dogs and one of Happy Dogs' greatest success stories, has just left us on the 24th of August 2020 to live with our awesome former volunteers Eva and Kevin in Belgium.
Ying was born at White Sand Beach Resort in 2018. The only girl of a litter of six. At four months old the resort staff caught all pups and dumped them me at a Khmer camp where we found them after some investigations and continued to care for them all. Jing and her brother Som shortly after were taken into our sanctuary since they both had found a sponsor; Som's then adopter Nicole from Switzerland. And what a happy ending for also adorable girly girl Ying who just left us on the 24th of August 2020 to love also in Switzerland and very close to her brother Som.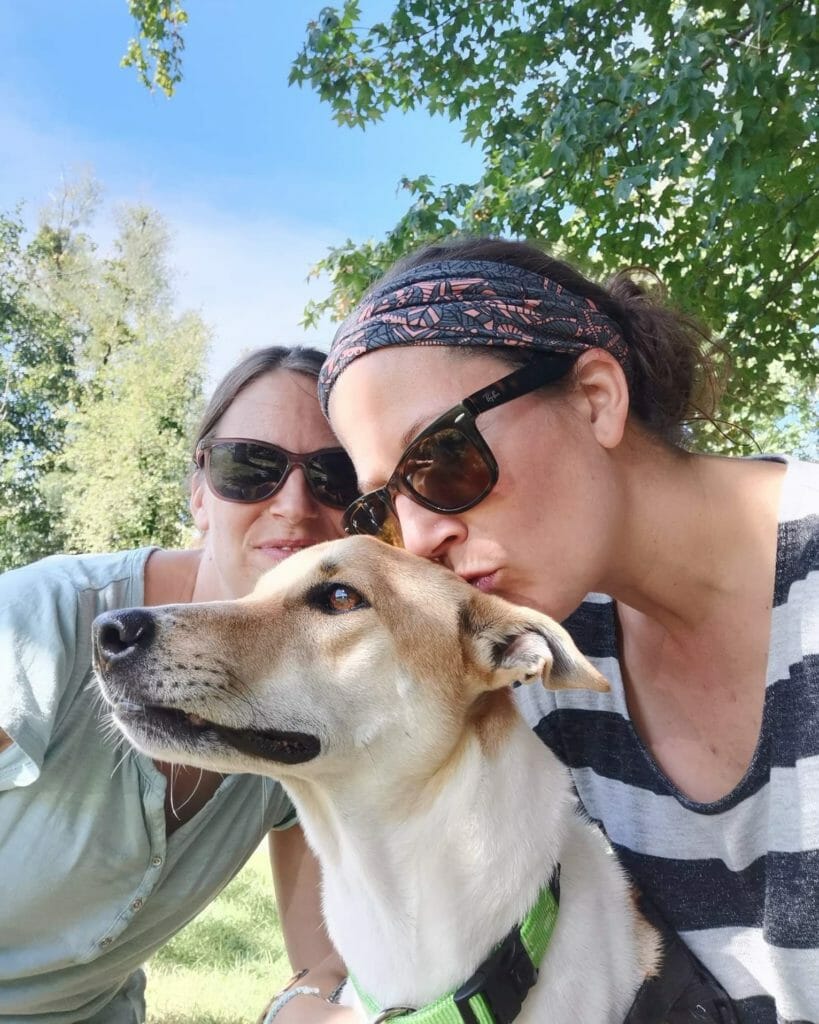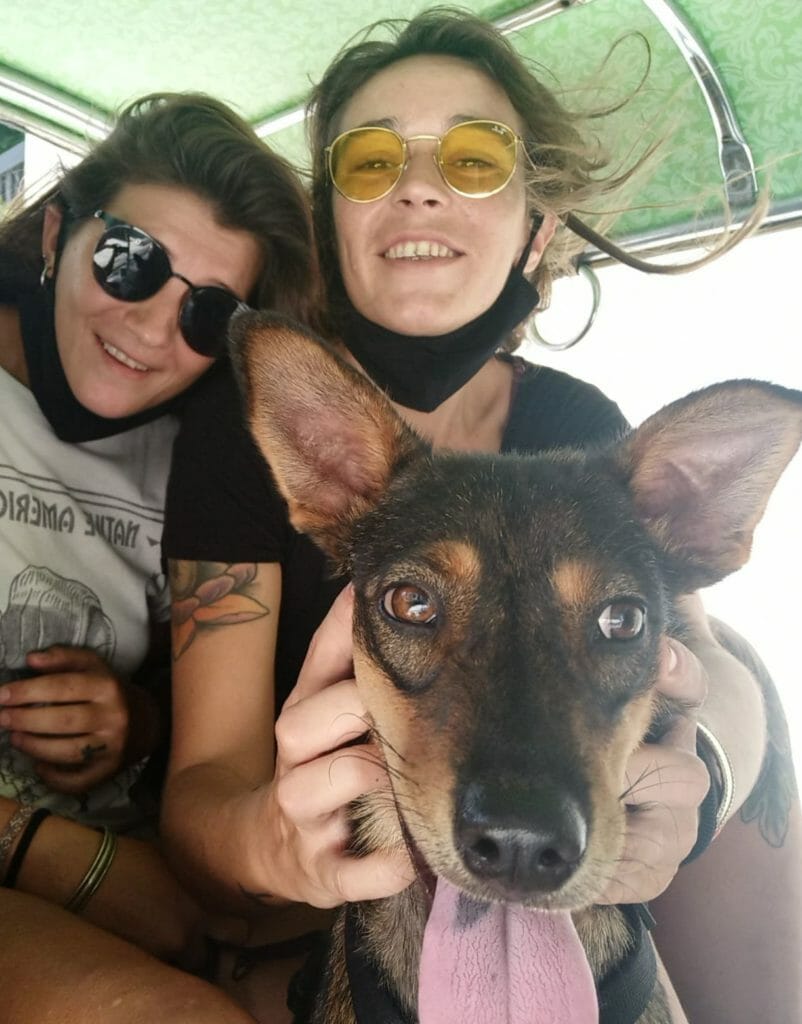 Nilde came to the sanctuary rescued by her human love Senora Francesca who volunteered at the shelter a for few months with her best friend Paola and who had found and rescued Nilde after a scooter had hit her. Nilde had been living at the shelter few months with her rescuer while we got her ready for her international trip. The girls left us sadly on the 21st of August, 2020, but they fly out to Italy in September only- until then, the 3 girls will explore Thailand's northern part. Pic being taken on a stopover in Bangkok on a Tuk Tuk ride. Stay tuned for her arrival in Italy and a photo update on her new life in Milano.
Cosma has been rescued by our volunteers and good friends Marion and Mario earlier this year, born to a stray mom with no one to care for her or her brother Rocky who will be living in Austria soon too! Another of our beautiful dogs that won the lottery and lives with beautiful people in a loving and caring forever home abroad. So happy for this little brindle beauty!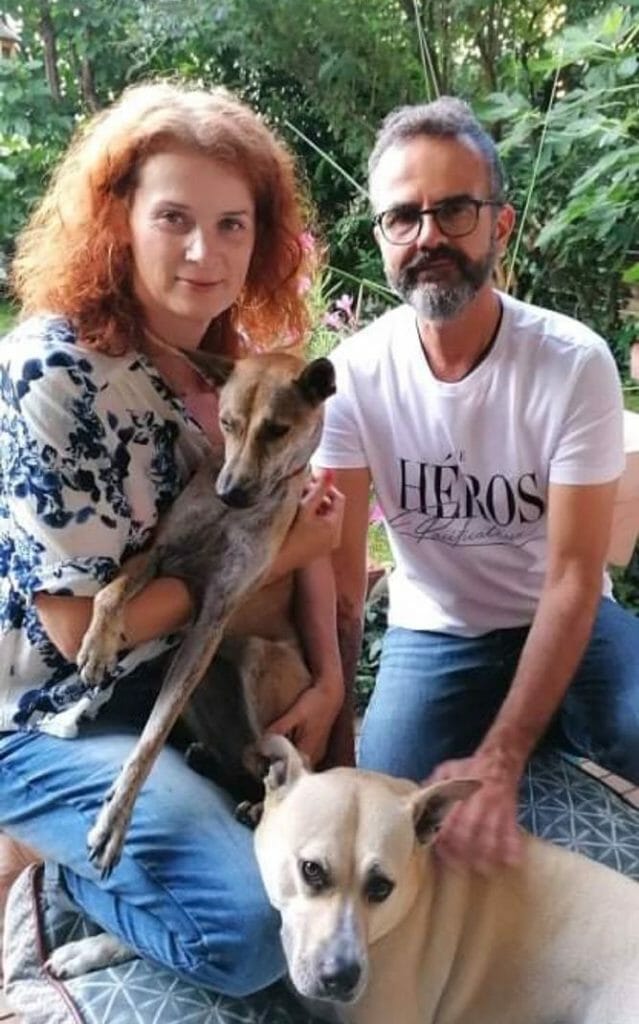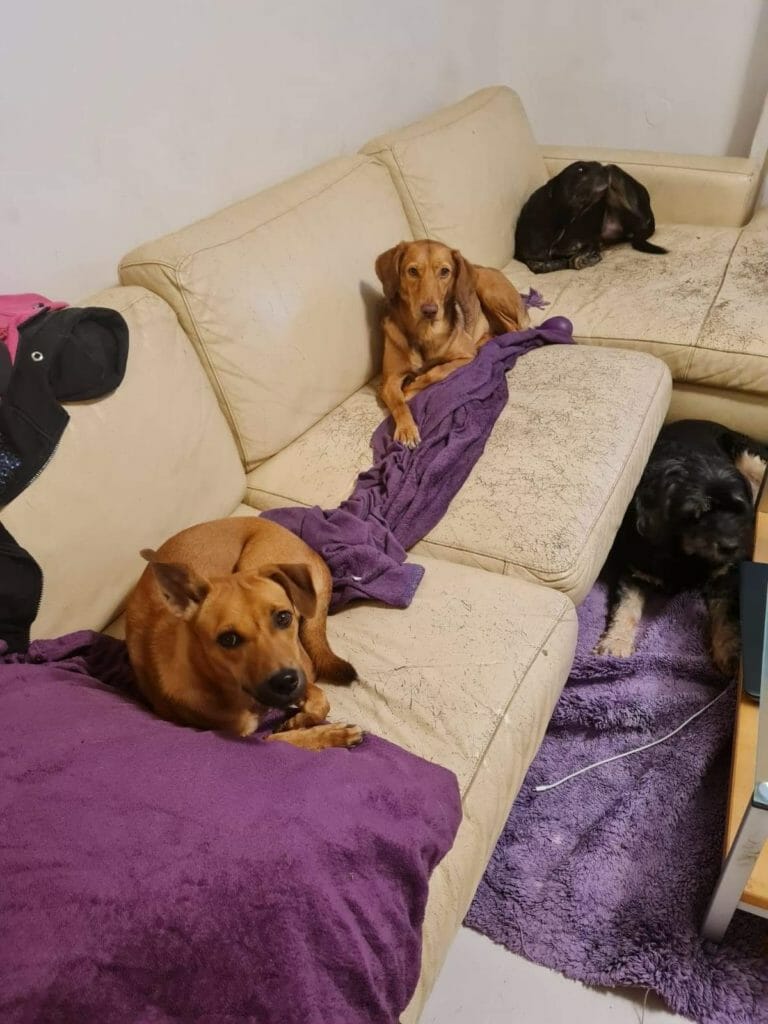 Nanda has won the lottery and has been traveling to Austria and stays in a loving foster house where she will be staying with her new doggy friends until her forever home is found. She has settled in quickly and feels great and quite at home!
Same as her brother Walt and sister Mina, also Cream lives now happily in Switzerland. We are very happy for our white beauty and thank our former super volunteer Corinne, for finding Cream the perfect home she deserves. Cream lives now with adopter Andrea and a cat. Another beautiful happy ending.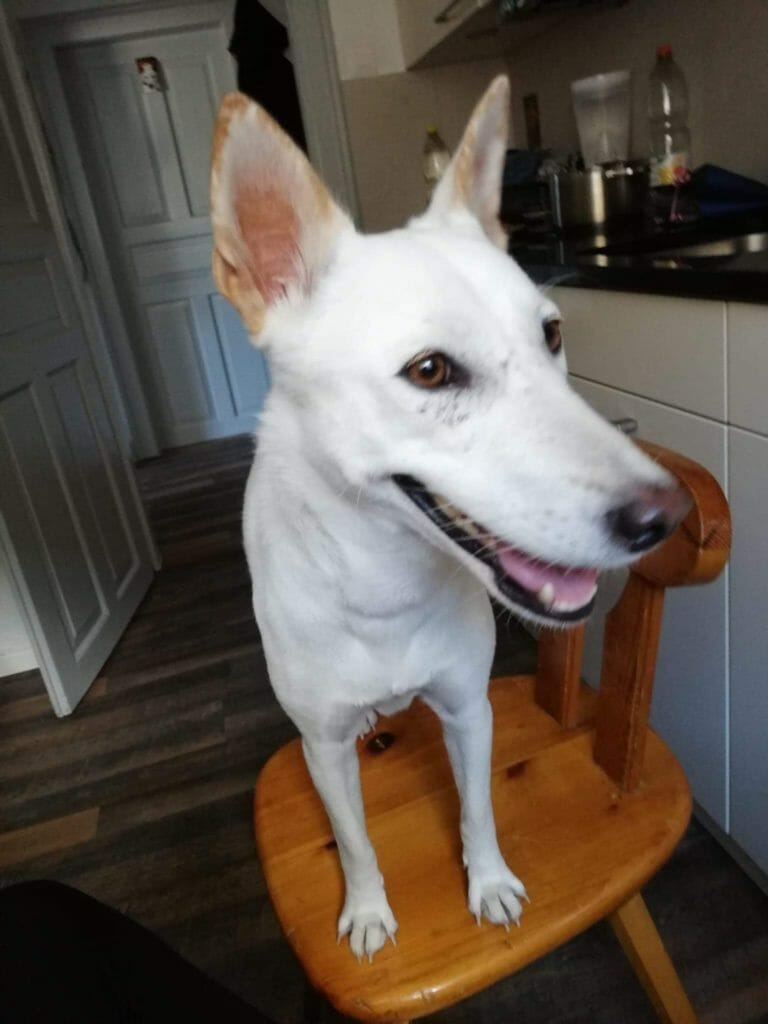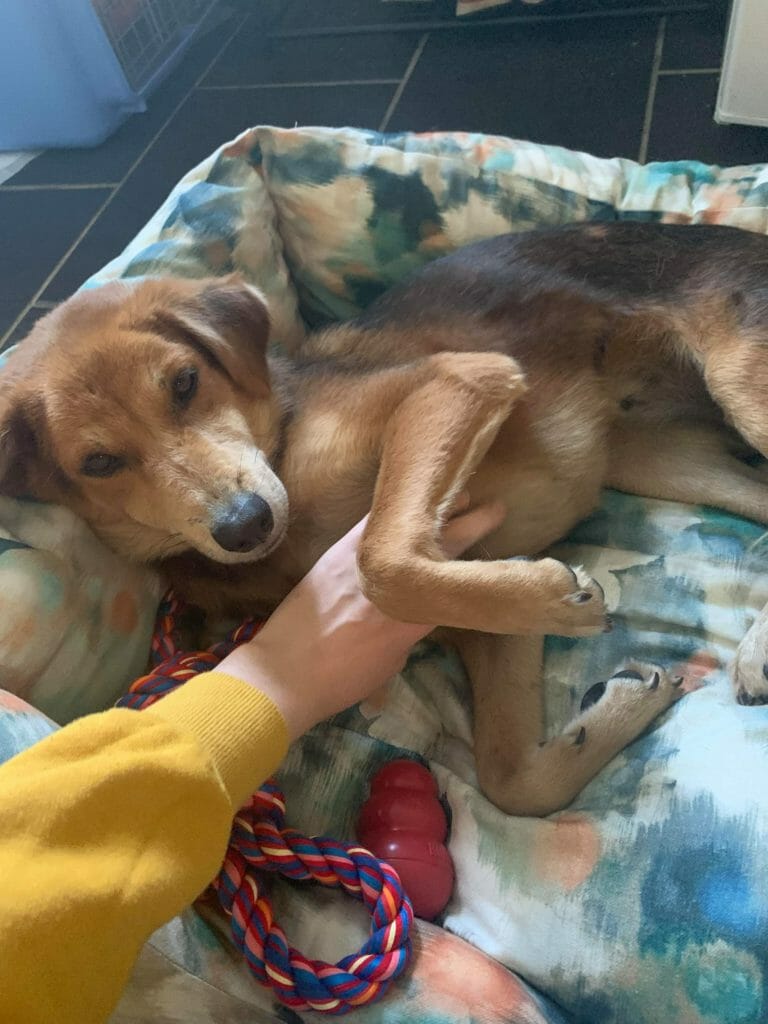 Willow has to wait quite a time until a flight volunteer has been found to take her home via Paris. It was a long, long trip and she arrived exhausted and tired but happy!
Willow still has some issues with the traffic and street noises of her neighbourhood in Manchester but adopter Robyn couldn't be happier to have she said, and that they are slowly getting there! Willow loves to spend her indoor times and to snuggle in her doggy bed with her toys.
ROi Roi in Mae Phim / THailand
Thomas and his wife Bon contacted me asking to adopt a male pup, but he should have a ridgeback, our only shelter pup Rocky doesn't have one but one of the 2 puppies which stray momma I am caring for is a boy and has a ridgeback. I sent them pics and it was love on first sight. I took Momma, Roi Roi and his sister to the vet the very same day, the youngsters got a health check, parasite treatment and first vaccines, momma got spayed, vaccinated and chipped.
Roi Roi now lives happily with a lovely couple in a beautiful house with a safe garden around 4 hours away from Koh Chang.